The 2015 Emmy Nominations are out. What are the big surprises? Who's going to win? Who was snubbed? I can't tell you. There is not enough time in the day to watch everything on TV.  I still watch quite a bit of it and I'll try my best to give you my take on the nominations.
You can find the full list of nominations here.
Outstanding Drama Series
There are now seven nominees in this category and it now includes one hour comedies like Orange is the New Black. Homeland is once again nominated, after no nominations for it's uneven third season. The only new show nominated is Better Call Saul. That would be my pick if I my vote meant anything.  The rest of the nominations are who you would expect; Mad Men, Game of Thrones, House of Cards, Downton Abbey.  Mad Men will probably win for it's final season.
The Americans gets no love at all for the Emmys.  It's loved by its fans and by critics yet the Emmys don't care.  Some would have like to see this year's biggest hit, Empire, get nominated too.
Outstanding Comedy Series
Again, no real surprises aside from Netflix's Unbreakable Kimmy Schmidt. It's not a surprise because it wasn't funny; it was. It's a surprise because it's very weird and weird shows don't get love from the Emmys. Modern Family got another undeserving nomination and it will probably win again too. Parks and Recreations got only its second nomination for its final season but it is very unlikely it will win.
There are so many great comedies out there that never get any consideration. I'm not sure the Emmy's even know that FX and Comedy Central exist. They keep nominating Louie because they heard from their cooler friends that he was a funny stand up. Can you imagine what they would think of the shows on Adult Swim?
Outstanding Lead Actor In A Drama Series
This a stacked category. Two of the nominees; Kyle Chandler, and Jeff Daniels, have already won. A third, Kevin Spacey, has an Oscar. Liev Schreiber, who has no chance of winning, is a Tony winner. Jon Hamm has never won but I think he has to be the favorite. The final nominee, Bob Odenkirk, is also an Emmy winner. He won two Emmy's for writing in 1989 and 1993. I think he should win this one for acting. He was so good in Better Call Saul.
Outstanding Lead Actress In A Drama Series
Two time winner Claire Danes is nominated once again. She'll be tough to beat this year. Julianna Margulies, last year's winner, wasn't even nominated. Elisabeth Moss could win for the final season of Mad Men.
Congratulations to Orphan Black's Tatiana Maslany.  If you haven't seen the show or heard of it, Maslany plays a number of different characters. Is it like an Eddie Murphy thing or something? No, she plays a group of clones all with their own personalities. It's really an amazing acting feat. She won't win but still.
Outstanding Supporting Actor In A Drama Series
Jonathan Banks never won for Breaking Bad. Maybe he'll win for Better Call Saul.
Outstanding Supporting Actress In A Drama Series
Daenerys Targaryen was nominated. Emilia Clarke needs some good news after the new Terminator bombed.
Outstanding Lead Actor In A Comedy Series
Will Forte got a nomination! That's great. He's great. His show's great. I couldn't be more pleased.
Anthony Anderson got nominated for Black-Ish. Cool. I've been an Anthony Anderson fan since Hang Time.
Louis C.K. was nominated again. Do these people even watch the show? It's great but he's not really a great actor.
Outstanding Lead Actress In A Comedy Series
I hope Amy Poehler wins. I don't really care about any of the other nominees.
Outstanding Supporting Actor In A Comedy Series
The biggest surprise is that only one actor from Modern Family was nominated. This category is stacked.
Keegan-Michael Key of Key & Peele was nominated. Not Peele though.
Titus Burgess of The Unbreakable Kimmy Schmidt has to win though. He's my favorite character in TV so far this year.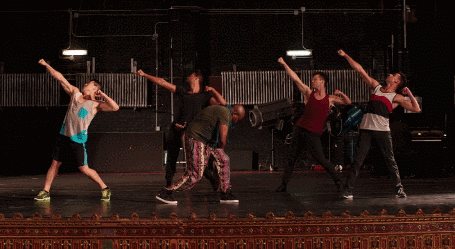 Outstanding Supporting Actress In A Comedy Series
There are eight nominees in this category. I have no idea who will win.
Outstanding Writing For A Drama Series
The Americans did get nominated, just for writing though. Mad Men has two episodes nominated and it will likely win for one of them.
Outstanding Writing For A Comedy Series
Basically what you would expect. Almost the same as the best comedy nominations.
Outstanding Variety Talk Series
The newcomer, Last Week Tonight With John Oliver, has some stiff competition. The new show is going against the last season of The Colbert Report, Letterman, and Jon Stewart at The Daily Show. I have no idea who will win.
Outstanding Variety Sketch Series
SNL keeps getting nominated. It will probably lose to Inside Amy Schumer. I would have liked to see a weirder show like Nathan For You or The Eric Andre Show get nominated if they would even belong in this category. There's just too much good comedy out there right now. Really, the Emmy shouldn't even matter for comedies.
Outstanding Reality-Competition Program
Who cares? You shouldn't.