There are some actors that just have a gift when it comes to acting. They are fantastic and earn awards for it. Well, what if their talents go beyond the screen and into the recording studio? There are more actors with music careers than you might think. There are the obvious ones like Jack Black, Jared Leto, and Justin Timberlake, but then there are the less known ones. We rounded  up a few for you.
Jason Schwartzman
Coconut Records
Not only does he have tremendous acting chops, but he also has great music abilities. He was the drummer in a little band called Phantom Planet. After leaving the band in 2003 he let a few years pass, then he needed to get back in the music scene. In 2006 he recorded "Nighttiming" under the band name, Coconut Records. The bands most popular song is West Coast, but they have a few solid songs other than that too! Check them out on 
Spotify
!
Ryan Gosling
Dead Man's Bones
Lead singer Ryan Gosling, or Baby Goose as he is known on stage, formed the band Dead Man's Bones in 2009. An Indie Rock band that you may have heard in such movies as The Conjuring and Age of Panic. Their most popular songs are Pa Pa Power and Lose You Soul. Check them out, you might like them! Check them out on
Spotify
!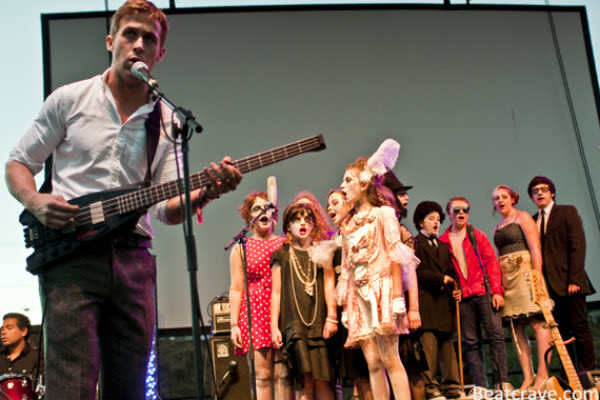 Adam Goldberg
The Goldberg Sisters
The guy who gets stabbed by the Nazi in Saving Private Ryan has a band! They might not be the most popular band but they have talent and a couple albums, check them
out
!
Russel Crowe
30 Odd Foot Grunts
Crowe started performing under the name Russ Le Roq in the 80's. His first hit was, "I want to be like Marlin Brando." He has gone on to record multiple albums, one of which, The Crowe/Doyle Songbook Vol III hit the Canadian charts at no. 72. Check them
out
!
Kevin Bacon
The Bacon Brothers
First off, who doesn't love Kevin Bacon?! So you have to check his band out! He and his brother Michael make up the band and they have cranked out 8 albums! So turn off the re-run of Tremors and turn on the Bacon Brothers! Check them out on
Spotify
!
Zoey Deschanel
She & Him
You love her in New Girl and Yes Man, now you can love her and her band! She & Him have 5 albums out, including a holiday album, "A very she & him Christmas." Be sure to add that to you playlist this year! Check them out on
Spotify
!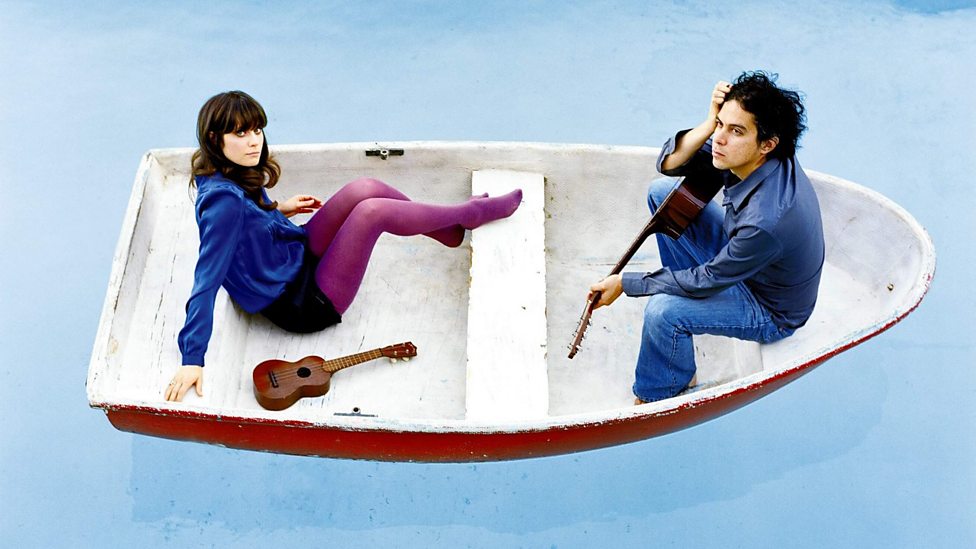 Steve Martin
Step Canyon Rangers
Technically, Steve Martin is an add on to this band… but that's enough for us to add the father of the bride to the list. He approached the band in 2009 to perform a benefit concert for the LA public library. Shortly after that the group went on tour and have been working together ever since. Check them out on
Spotify
!
Jerome Flynn
Robson and Jerome
Bronn from Game of Thrones, as he is also known, first popped up on the circuit in the 90's with cover songs and a few hits of their own. You can see more of these guys
here
!
Juliette Lewis
Juliette and the Licks
You've seen her movies, from Christmas Vacation and Old School to Natural Born Killers. Well, she has a band too! The group has had a rocky past with a 6 year separation but they recently got back together to perform a show in July, however the band has yet to announce anything else.
Personally, I think Jason Schwartzman's bands are the best on the list. They are truly talented and could have continued advancing the bands success had he not jumped into the acting pool. However, had he not, they wouldn't be on our list!