We all know the Apple conference is this coming Wednesday. Where they will announce the iPhone 7… Wednesday is the 7th after all. See what they did there? Well, with that will be the release of IOS 10. We've been beta testing over here and have rounded up our favorite upgrades.
Junk emails
Let's start small, with a little feature added to emails. Particularly junk emails. You know the ones you have to scroll to the bottom of and hit unsubscribe on. Well, Apple added an unsubscribe button to the top of these emails. It's the little things sometimes, you know?
Texting
This will be most people's favorite. Apple took the boring texting and made it more exciting. What I mean by that is more animated things, such as fireworks as seen in the video below. You can add effects to your texts, you can even love, laugh, like, dislike text bubbles. It's going to be all the rage among the younger folk.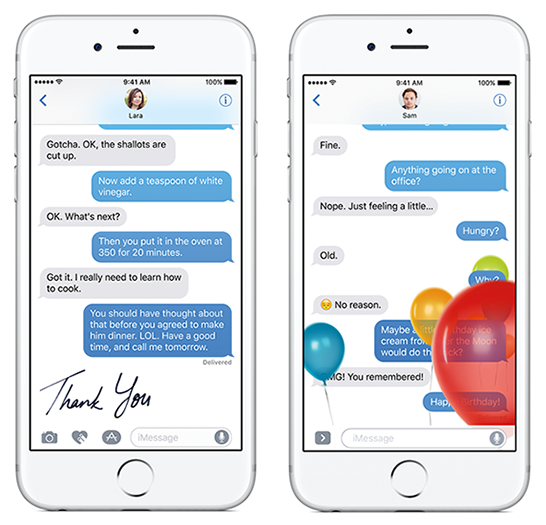 More Rad Editions
The lock screen gets a facelift. You now swipe to the right to pull up the camera and left to your widget screen. One somewhat helpful thing the maps now does, it will show you where your car is. Assuming you're connected to bluetooth in the car. (That's how it knows). Also, you can tell Siri to order you a lyft! Finally right?!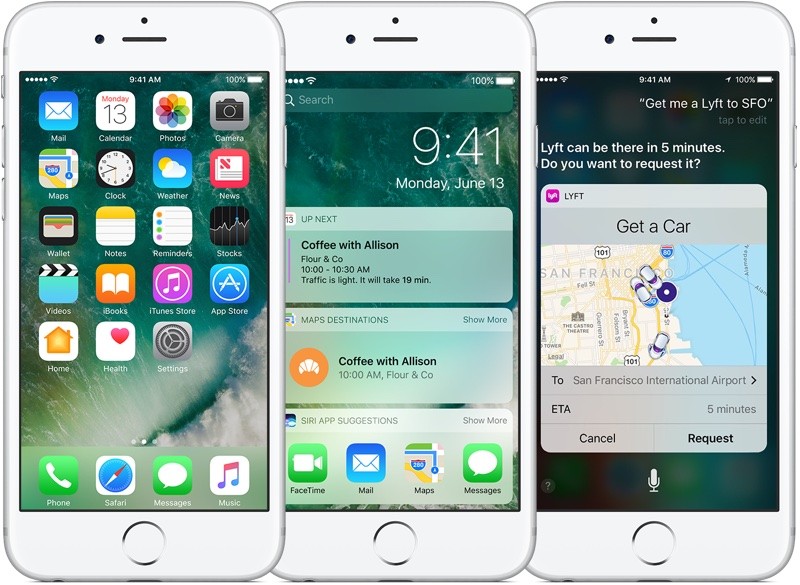 All in all, not a bad upgrade from IOS 9. Nothing too bad to say about it so far, don't think you'll complain either. As far as a release date, you'll have to wait until the 7th to know for sure. But, you can anticipate it by the following week.
https://www.youtube.com/watch?v=PERPpFWHnDM#action=share