Congratulations to the 2015 NBA Champions, the Golden State Warriors. The Warriors have been the best team all season long and are worthy champions. I still hate them and you should too. Here's why:
F**k the Bay Area
Aren't you tired of the whole region? The Giants won their third World Series in five years last season. Unlike the Warriors, they were not deserving champions in any of those years. The San Francisco baseball team made not one, not two, but three incredibly lucky playoff runs. Why do they get to have the best team in the NBA now too.
Aside from sports, this area has a ton of annoying attributes. There is incredible wealth throughout the Bay Area yet you only hear complaints from their residents. It's expensive to live there because you all make tons of money. Silicon Valley is a great show but it only makes the area look bad. I wish these people no happiness, especially in sports.
Draymond Green and Andrew Bogut are Assholes
The media seems to be in love with Draymond Green's shtick but I don't get it. Yes, he is a great defender, but he's also an asshole. His greatest skill is annoying the opposition into mistakes. He's got a reputation as a tough guy which gives him free reign to commit fouls without being called for them. Yes, he does get called for fouls, but that's only because he commits so many of them.
As bad as he is on the court, he's worse off the court. I'm not sure if he's the dumbest player in the league or a master of manipulation. Every statement he makes to the media comes out like an insult to whatever team or player he's talking about. Also, fuck that headphones commercial. You can't just tune out your problems Draymond.
I think Draymond learned a lot of his bullshit from Andrew Bogut. Now Bogut didn't play much in the last few games of the series but the last time we saw him he made two hard fouls on LeBron. That's basically all he's good for now. That and setting illegal screens.
Stephen Curry is a Cocky Douche
Stephen Curry is a very good player. He's not actually the Most Valuable Player in the NBA but he's still really good and had a fantastic season. There's been much discussion about whether Curry is the greatest shooter of all time, with many saying he is. He wasn't even the best shooter this season. Three players shot better from three this year. Some guy named Steve Kerr actually has the best three point percentage in history. Is Curry familiar with him? This isn't about Curry's shooting though.
Curry is the most arrogant player in the NBA. He celebrates every make like he just won the Finals. I mean, he has now, but before, he still celebrated too much. He's also guilty of not looking at his shot after taking it. He just knows it's going in. Every time, right. It doesn't matter that he makes less than half of his shots. He knows it's going in.
He acts like he is a bad ass when everyone knows he's the weakest player in the NBA. Jimmer Fredette would totally kick his ass.  I'm surprised it hasn't come to that though. The NBA is not supposed to be okay with people showing off. That shit is saved for the NFL. In the NBA, you make your shot and then get back on defense. Curry struts around yet no one does anything. Why is everyone afraid of calling him out?
They Faced No Adversity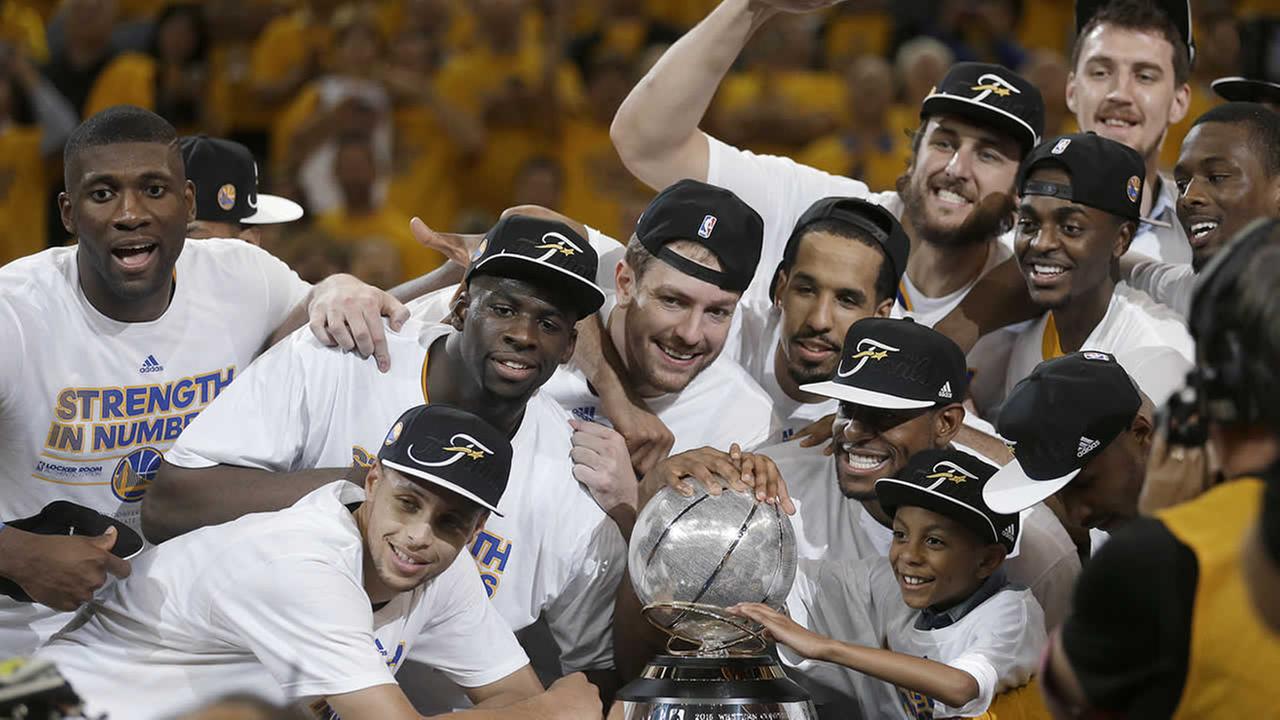 Typically when a team finally wins the title they struggled through years of playoff losses. The Warriors only made the postseason the two previous seasons and were never higher than the sixth seed. They also had an incredibly easy path to the finals. The Clippers eliminated maybe their biggest threat, the Spurs, in the first round and then eliminated themselves in the second round.
The Warriors faced a beat up Memphis team in the second round and then a far inferior Rockets team in the conference finals.  Somehow, they avoided the next two best teams in their conference. In the finals they faced a Cavaliers team missing not one but two all stars. Yes, the Warriors were great, but it was too easy for them.
I really hope the Warriors are not the next NBA dynasty. Their fans would be even more insufferable. Hopefully Curry's leg detaches at the ankle and Draymond Green goes crazy after receiving a big contract. I don't think I can handle too much more of this team.