I'm not sure if there is a god, but if there is, it must be Mike Trout right? Or at least God is related to Trout. God could be the illegitimate child of Mike Trout.  It's just not fair to the rest of the baseball players to have to play against someone who is clearly on an entirely different level than them.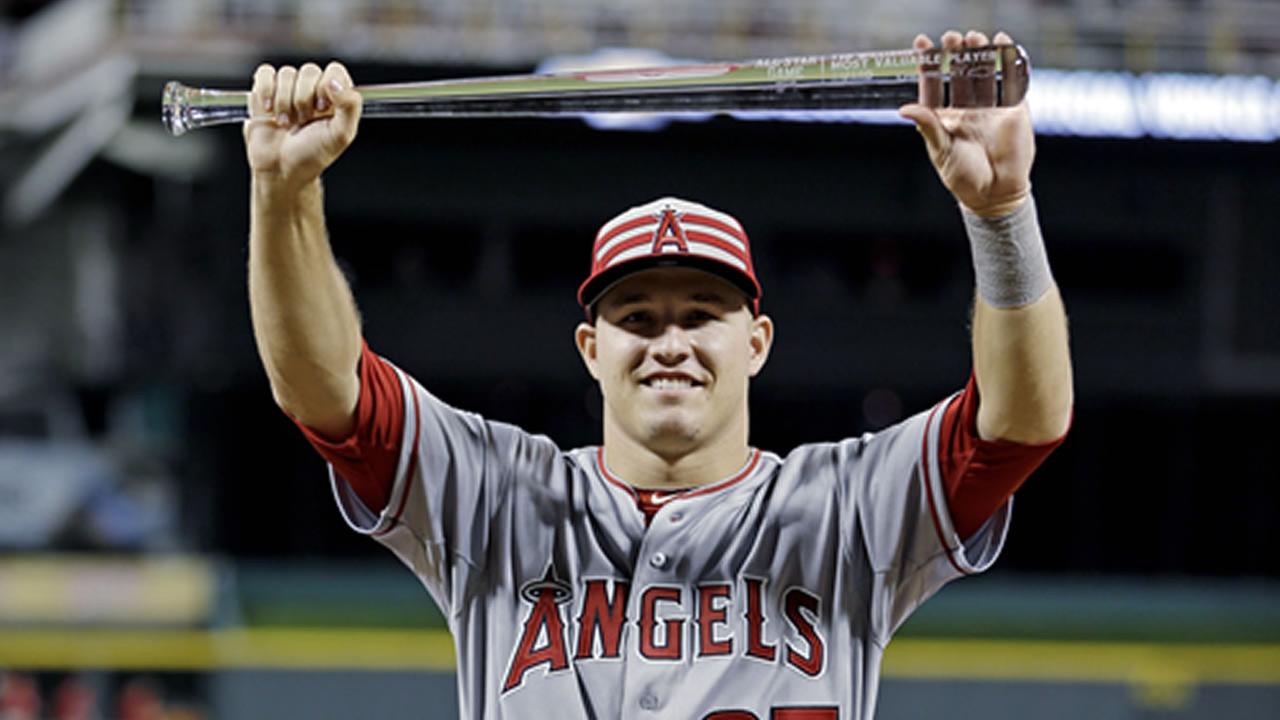 If you didn't know, the American League defeated the National League 6-3 in last night's All-Star game. Trout was named MVP after hitting a home run to lead off the game. This was Trout's second consecutive All-Star game MVP; something that has never been done before. The Home Run also completed a leadoff cycle for Trout. That is, he has lead off the last four All-Star games with a single, double, triple, and now a home run. He was rewarded with a car at the end of the game but I don't think he needs it.  Surely he can fly or something. Nothing Trout could do would surprise me.
Trout was the AL MVP last year, he should have been the MVP in 2012 and 2013, and will likely win it this year. He may be the best baseball player of all time. He seems to good to be real but luckily for us, he is.  Watch this if you don't believe me.