Before the season began we previewed every team in baseball.  Now that we're two months into the season we're taking a look back at our previews to see what we got right and what we got wrong.  You can find these previews here and here.  Our preview in review starts with the American League East.
Baltimore Orioles
Our Projection – 88-74
Current Pace – 77-85
The Orioles have been much worse than we expected.  They have been below average all around.  They're not only 17th in ERA but also 17th in runs scored.  Their pitching has performed as we expected but their lack of hitting is a surprise.  They miss Nelson Cruz and Nick Markakis more than we thought.
New York Yankees
Our Projection – 79-83
Current Pace – 86-76
The Yankees two old men, Teixeira  and A-Rod, have played like their younger selves so far leading the Yankees 3rd ranked offense.  Their pitching has been average led by Michael Pineda and a great back end of the bullpen.  Closer Dellin Betances has yet to give up a run.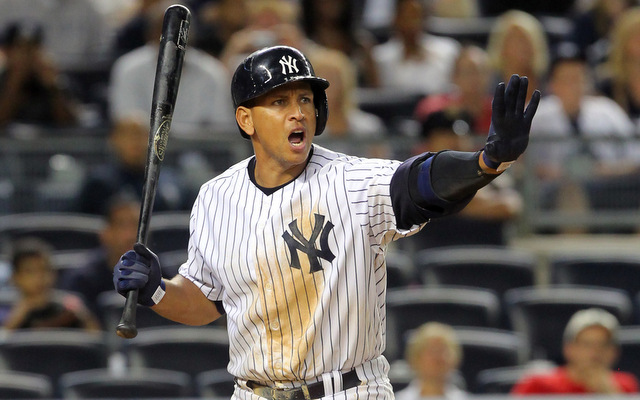 Toronto Blue Jays
Our Projection – 83-79
Current Pace – 73-89
The Blue Jays look like another miss for us.  Toronto has actually led the league in runs but they are second to last in ERA.  We were optimistic about the Jays offense due to the additions of Josh Donaldson and Russell Martin.  Donaldson and Martin have not disappointed but maybe they should have signed a pitcher.  Their top three pitchers, Mark Buehrle, R.A. Dickey, and Drew Hutchison all have ERAs over 5.
Tampa Bay Rays
Our Projection – 77-85
Current Pace – 81-81
The Rays are close to what we expected.  Their offense isn't good but their pitching is well above average.  They lost Alex Cobb before the season and Drew Smyly was recently injured yet their rotation has still performed very well.  Our player to Watch, Jake Odorizzi, has an excellent 2.31 ERA though ten starts.
Boston Red Sox
Our Projection – 86-76
Current Pace – 72-90
The Red Sox have been a massive disappointment. They spent a lot of money this offseason and are on pace to finish with only one more win than last season.  Only Dustin Pedroia has hit well for Boston.  We thought their rotation would struggle but they've been worse than anyone could have expected.  They have two starters with ERAs over 6 and none with an ERA under 4.  We said if they didn't hit they wouldn't compete and that remains true.
Recap
The AL East was a tough division to predict.  We were way off on four of the five teams.  However, we're only a third of the way through the season so there is plenty of time for the Red Sox, Orioles, and Blue Jays to turn it around and for the Yankees to fall apart.