While not nearly as busy as the first day of free agency, there were a number of important signings today.  We'll go over the big signings, a couple of trades, and the latest rumors.
Signings
New York Knicks sign Aaron Afflalo (SG) to a 2 Year $16 Million Deal
The Knicks finally signed someone!  It looks like everyone else rejected them but at least they got Afflalo.  At eight million per year, this is not a bad deal.  Afflalo is a pretty good shooter and a solid defender.  He's a better scorer than people think but not a twenty a game guy.  He's a better version of their former player, Iman Shumpert.  He's not enough to bring New York back to the playoffs though.
Boston Celtics Re-sign Jae Crowder (SF) to a 5 Year $35 Million Deal
This is a fantastic deal for the Celtics.  Crowder is an excellent energy guy who provides value in many different ways.  Not only is the deal affordable per year, but they locked up Crowder for five years.  He'll be one of the best values in the NBA at the end of his contract.
Milwaukee Bucks Sign Greg Monroe (C) to a 3 Year $50 Million Deal
The Bucks were linked to some other free agent big men but they surprised everyone by landing Greg Monroe.  He should be a great addition to their young team.  Their front line now has a low post presence to go with rim protection (John Henson) and all around scoring (Jabari Parker).
Portland Trailblazer Re-Sign Damian Lillard (PG) to a 5 Year $120 Million Extension
Portland seems to be losing all their players.  It makes perfect sense for them to secure the remaining star.  However, I don't think Lillard is worth a max contract.  The Blazers did not get a deal from Lillard but they had to do it.
Miami Heat Re-Sign Dwyane Wade (SG) to a 1 Year $20 Million Deal
Whose idea was this one year deal?  I can see how it benefits both sides.  Wade is still unsure of the direction the Heat are going in.  He might want to leave next year.  Also, Wade could continue to get injured and be unable to play three years from now so Miami benefits from not having to give him a long term deal.  This was a mutually beneficial deal, which you don't see too often.
Indiana Pacers Sign Monta Ellis (G) to a 4 Year $44 Million Deal
We had Ellis going to the Kings.  Sacramento offered more money to Ellis but he decided to go with the Pacers.  I'm not sure why the Pacers made this deal though.  I guess he can play next to George Hill but he's not going to return the Pacers to contention.  David West is likely to leave and the Pacers are trying to move Hibbert.  Are they even looking to compete?
Detroit Pistons Sign Aron Baynes (C) to a 3 Year $20 Million Deal
Baynes was a nice find for the Spurs.  He's a serviceable big men but nothing more.  I'm not sure why the Pistons are willing to spend seven million a year on a backup to their best player.
Portland Trail Blazers Sign Ed Davis (PF) to a 3 Year $20 Million Deal
I'd much rather have Davis than Baynes.  Davis will be a decent replacement for LaMarcus Aldridge.  They're very different players but Davis will be able to replace much of Aldridge's production.
Trades
Phoenix Suns Trade Marcus Morris (F), Reggie Bullock (SF), and Danny Granger (SF) to the Detroit Pistons for a 2nd Round Pick in 2020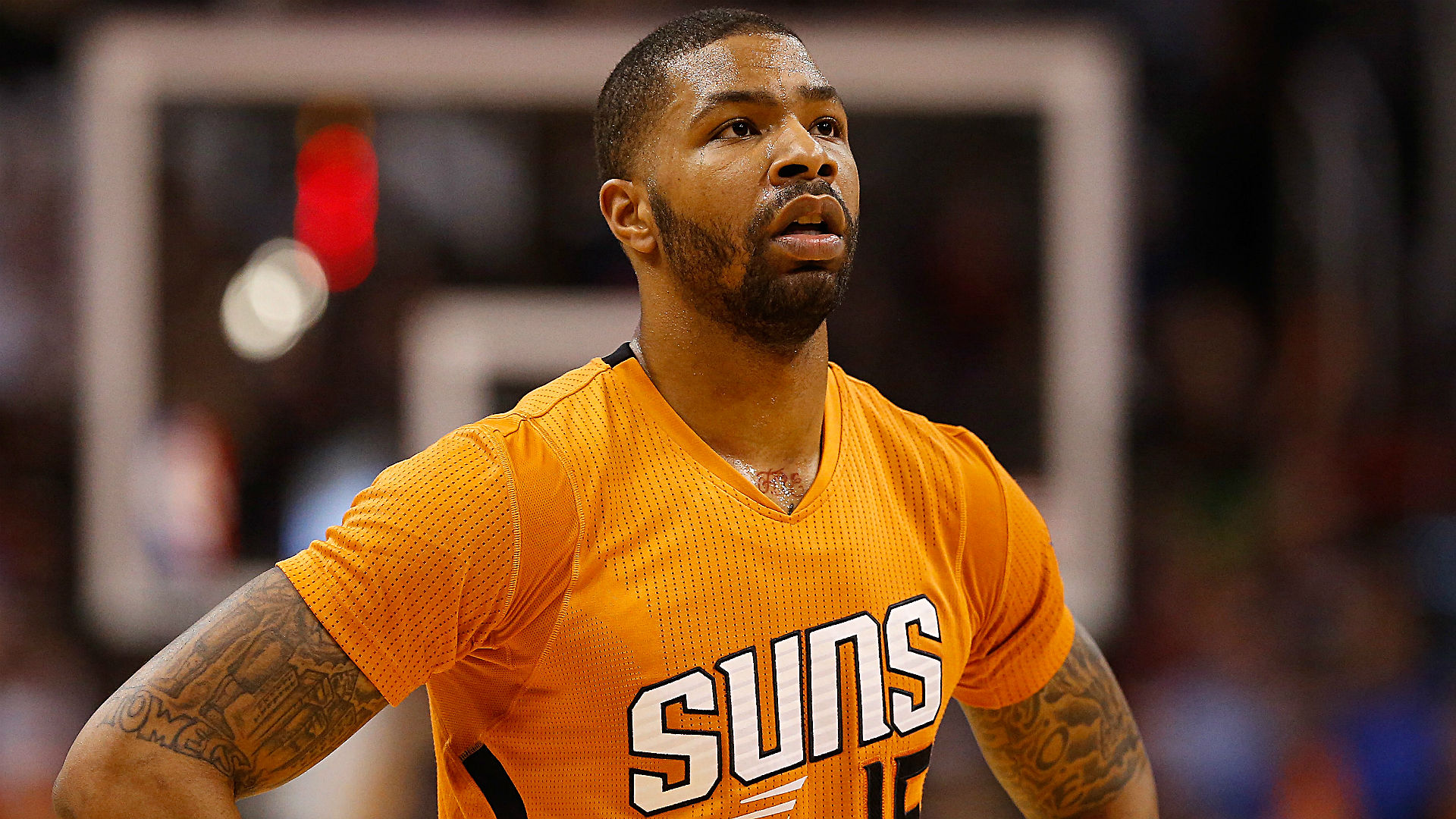 This is a classic salary dump by the Suns.  The Suns are looking to clear space for LaMarcus Aldridge.  The Pistons are getting one known quantity in Morris.  He's an alright player who should make their rotation.  Bullock is still young and he might develop into a rotational player as well.
Sacramento Kings trade Nik Stauskas (SG), Carl Landry (PF), Jason Thompson (C), a future 1st round pick, and the right to swap two 1st round picks to the Philadelphia 76ers for two European prospects and a future 2nd round Pick
It was a short stint in Sacramento for "Sauce Castillo".  The Kings are sending the Sixers a future first just to dump these guy's contracts.  I guess they've already given up on their top ten pick from just last year.  What's sad is that the Kings might not be able to attract anyone to sign with them anyways.  Great deal for the Sixers.
Milwaukee Bucks Trade Jared Dudley (SF) to the Washington Wizards for a 2nd Round Pick
The Wizard were able to acquire Dudley for virtually nothing due to a trade exception.  He's a nice player so a it's a good move by them.  It all worked out for the Bucks as well.  Remember, last year the Bucks acquired Dudley and a 1st round pick for nothing just so the Clippers could rid themselves of Dudley's contract.  The Bucks traded that pick during the draft for underrated point guard Greivis Vasquez.  Basically, they got Vasquez for free.
Rumors
Sacramento Kings Offered Wes Matthews (SG) a 4 Year $64 Million Deal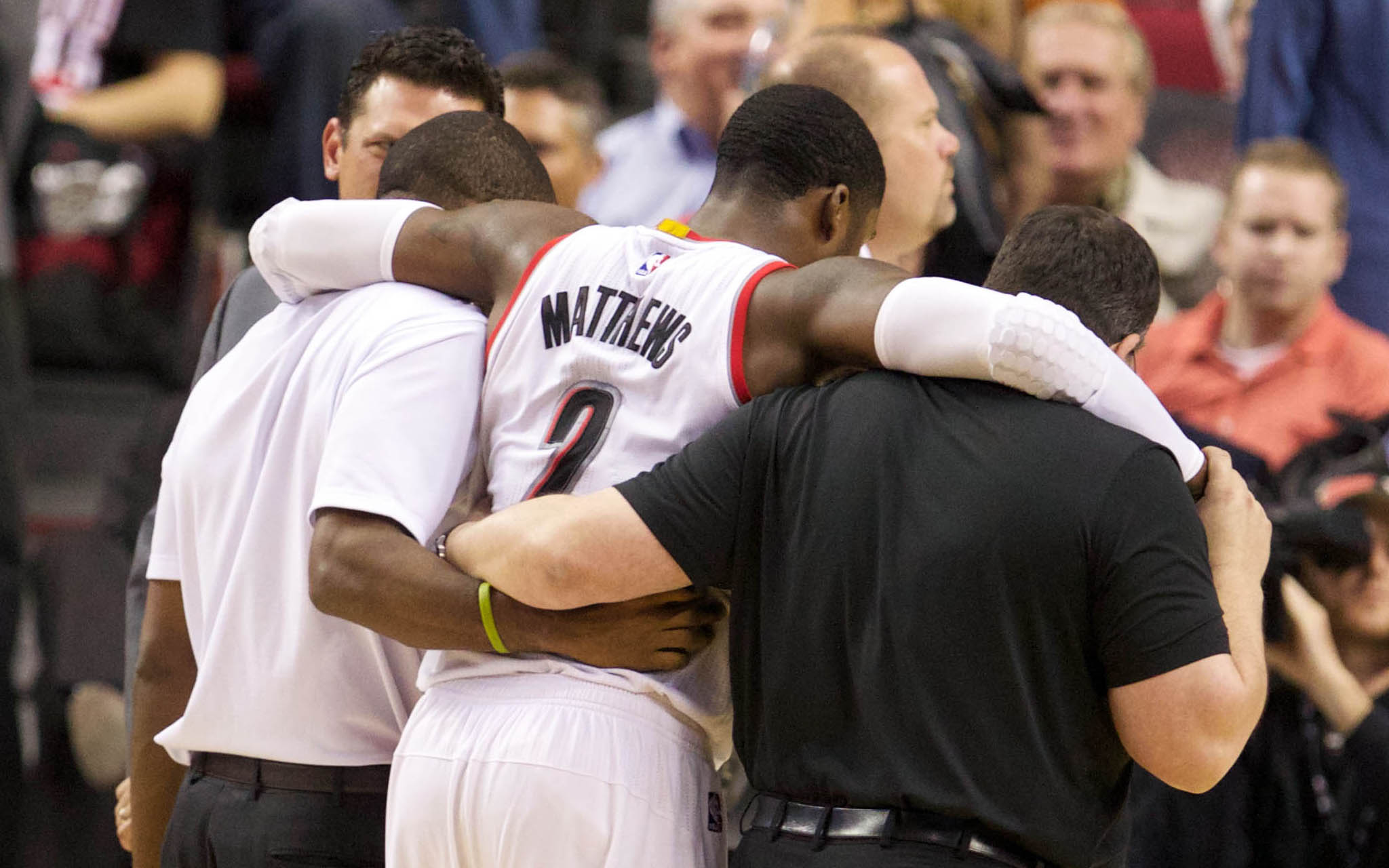 Matthews is still waiting on the Mavericks before he makes a decision.  The Kings are desperate after trading Stauskas and losing out on Monta Ellis.  They're willing to take a risk on the injured Matthews.
LaMarcus Aldridge Meets With Lakers for the Second Time
The reports were that Aldridge was unhappy with his first meeting with the team.  He cancelled his meeting with the Knicks.  It looks like the Lakers, Spurs, and Suns are still in the running.  Where he's leaning is still a mystery.
Deandre Jordan Completed His Final Meeting
After meeting with a number of teams, Jordan finished the rounds with the Clippers.  There's still no indication where he's signing.
Knicks are interested in Robin Lopez (C) and David Lee (PF)
After losing out on Monroe and Aldridge, the Knicks are looking at other big men options.
Retirements
Kenyon Martin, 2000 #1 Overall Pick, Officially Retires
Martin had an interesting career.  He only made one All-Star team but was a never really a big star.  He was nice player on some good teams though.  He had a far better career than most NBA players.  Check out these highlight from his time with the Nuggets.