There were some great actors in the 90s, a lot of them are still actors today. But what happens to the ones that aren't the stars of a Disney show, the ones that don't get asked to host SNL? We've compiled a list of some of the more recognizable names for Throw Back Thursday. Let's catch up, shall we?
---
Christy Carlson Romano
Ren – Even Stevens
The show that gave Shia Lebouf his start also featured Christy Carlson Romano. She was the older sister Ren. She was hot then and is still looking good now. She is still in acting, but has even taken on directing.

---
Michelle Trachtenberg
Harriett – Harriett The Spy
Whether you remember her from Harriett The Spy or her small appearance on The Adventures Of Pete And Pete, you grew up watching Michelle Trachtenberg. More recently she was in the now classic, Eurotrip. But that's not all, she's been steadily working her entire life. She was in 17 Again and her latest film, Sister Cities looks like a darker story. Four sisters reunite after the alleged suicide of their mother.
---
Danielle Fishel
Topanga – Boy Meets World
The first love for so many of us. The strange girl from class that grabbed Cory's attention. She was grabbing his attention again in the reboot, Girl Meets World… It's… not very good. But it's a paycheck. She isn't up to much else. If you need to watch her in a bad movie, you can watch Dorm Daze… it's a POS. Back to the start of her career, if you were a kid in the 90s and you didn't watch Boy Meets World, you did it wrong.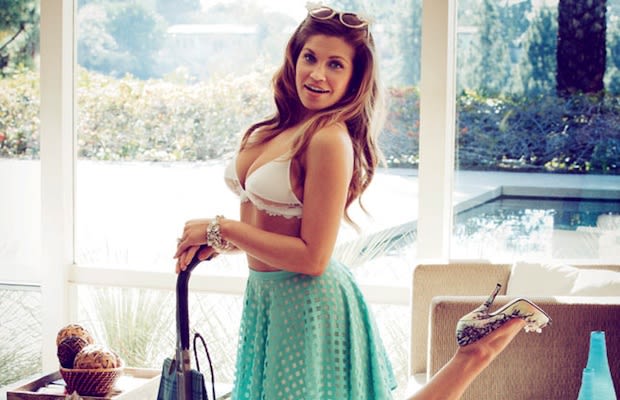 ---
Lee Norris
Minkus – Boy Meets World
The little smarty pants that had it out for Cory from the start. Well, he left the show in 1998, but reprised his role on the recent Girl Meets World. We didn't see it but can only assume he has a kid in the same grade. He's actually gone on to have a steady career. He was on One Tree Hill, was in Zodiac, and Gone Girl. If you don't remember him in that, he was the officer.
---
Kel Mitchell
Kel – Kenan & Kel
Kel had a good run for a few a bit in the late 90s. Between Kenan and Kel, Good Burger, and Mystery Men. What happened to him after 1999? Not a lot, again steady work, but nothing too mentionable. Just in April an All That 22nd Anniversary Reunion Special aired… but did anyone watch it?
---
Michael C. Maronna and Danny Tamberelli
Pete and Pete – The adventures Of Pete and Pete
We felt it was appropriate to check in on both of the stars of Pete and Pete, because well what have they done? Let's start with Michael Maronna. You probably remember him from Home Alone, "Kevin, you're such a disease."  Well, he's moved on since then. To bigger and better? Nah, but to steady work. He was in Men in Black 3 in 2012. He's been in the TV world a lot too. Let's look at Danny, his biggest work was playing the voice of Jimmy Townley and De Santa from Grand Theft Auto 5. But, like his older brother, the TV community has kept him active.
---
Ross Hull
Gary – Are You Afraid Of The Dark
This is a deep pull, but he was the main guy that had an astounding resemblance to Adam Scott. He hasn't had a credit listed on IMDB since 2004 when he was Dr. Corrigan on Stargate:Atlantis. Don't worry though, he's home safe in Canada where he is a meteorologist for Global Toronto! Not a bad gig A?
---
Larisa Oleynik
Alex – The Secret World Of Alex Mack
Okay, yes she went on to star in 10 Things I Hate About You, which was loved by all women. As for guy fans, well she was on Mad Men for 5 years. Which was probably her best project she's be apart of to date.