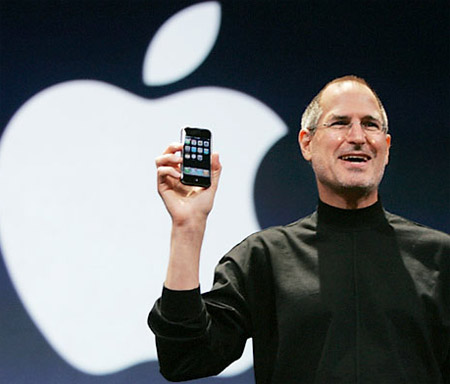 It's been 5 years since we've lost Steve Jobs. The brilliant mind behind such Apple products as the Macintosh One, iPhone, and iPad. Since his tragic passing, what has new CEO Tim Cook introduced to the world? An Apple Watch, a new Apple TV, a couple new phones. All of which haven't yielded the results investors have been hoping for. With enemy brands like Samsung moving further and further ahead, can Apple catch back up or even better, take the lead again?
When the iPhone was first introduced, it was years ahead of the competition. Nowadays, it's years behind the phones their competitors crap out nearly once a month it seems. There is one thing Apple will always have over their opponents. Casing, their products are not easy to take apart. Good and bad, pending how you look at it. But what else do they have?
The Galaxy S7 came out this year, bringing with it VR, water resistance, and wireless charging. Apple is rolling out their iPhone 7 on in a couple months. And as of yet, the rumors are pointing to ditching the headphone jack… and a better camera. We haven't heard anything further regarding a waterproof iPhone either. That's what's leaked. Good god, are we kidding? Is Gavin Belson running their iPhone department? Because that sounds like something out of the Hooli office. It's been several years since Apple has had an "ooohhh" moment on stage at the WWDC and it doesn't look like there will be one this year either.