So the Magic Mike sequel, Magic Mike XXL, came out this week. Your girlfriend has probably already seen it. If you're like most guys though, you never even saw the original Magic Mike. Why would you? A movie about male strippers. That's not for you. The movie was made as cheap stunt to sell tickets to crazy women, right? No, you're wrong. The movie has a lot more to offer.
Matthew McConaughey Was Great In It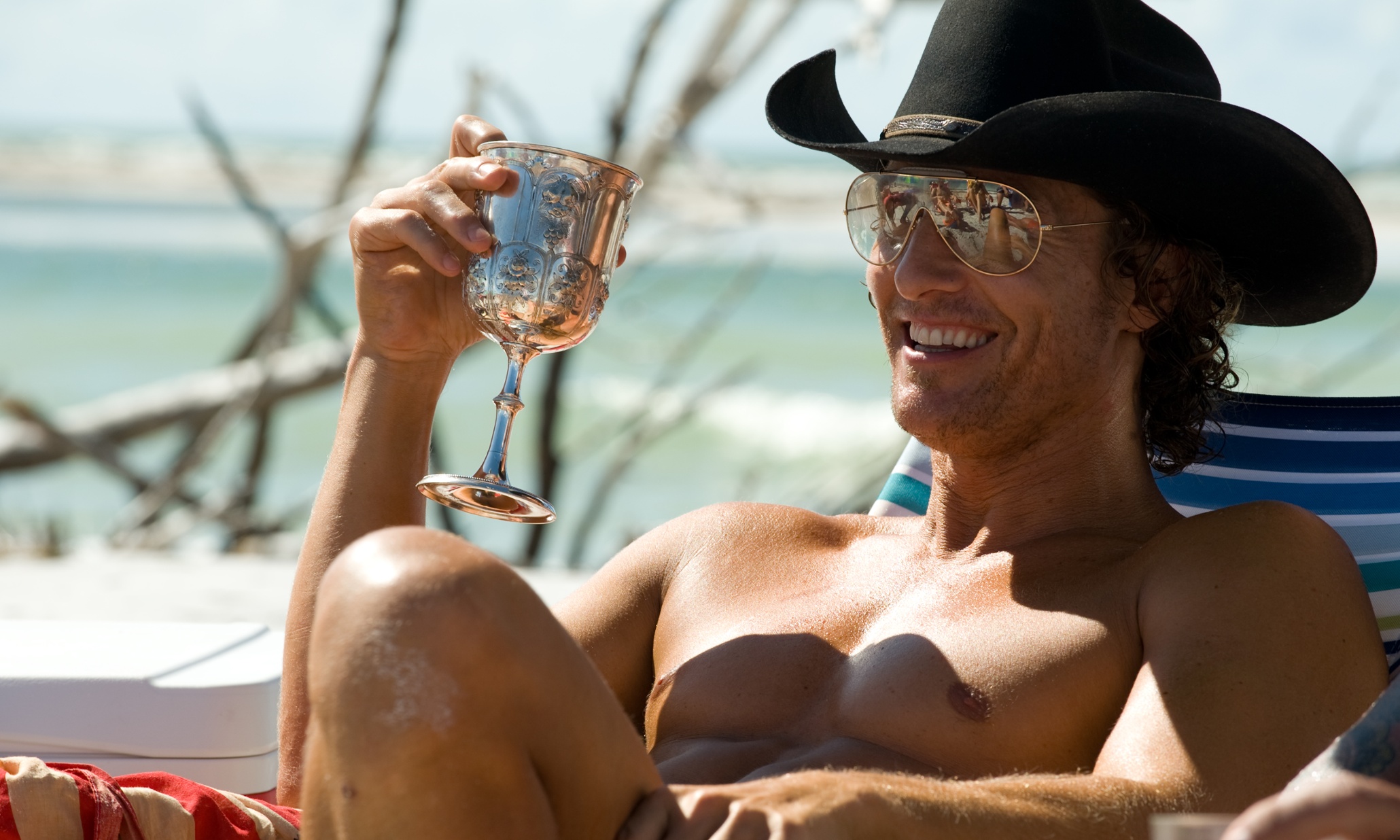 You probably didn't even know he was in this. This was in the middle of the McConaissance that culminated in an Academy Award for Dallas Buyers Club. Before that win though, there was talk he might receive a supporting actor nomination for his role in Magic Mike. It didn't happen but he was still great.
In the film, McConaughey played Dallas, a retired stripper who owned the club that Channing Tatum's Magic Mike worked at. It was the perfect role for him. He was playing someone from Texas who got paid not to wear a shirt.
Directed by Steven Soderbergh
Steven Soderbergh is one of the best directors out there. He wouldn't attach himself to a cheap cash grab. He makes art. If you don't know the name, Soderbergh directed films such as, Erin Brockovich, Traffic, Ocean's Eleven, The Informant!, and Contagion.
This was the second of three consecutive movies where Soderbergh and Tatum worked together (The other two are Haywire and Side Effects. Both of those movies are worth watching as well.). Soderbergh claims he is retired yet he still directed the TV series The Knick after he said he was retired. If he never directs again he will still have made a huge impact on the film industry.
Channing Tatum is a Legitmately Charming Super Star Actor
Five years ago Tatum was kind of a joke. Was he an action star or a leading man in bad romantic comedies? He got his first leading role in a dancing movie. His best movie at that point was maybe Stop-Loss, which no one saw. Since then he has become one of the biggest stars in the world.
The Jump Street series showed he had more than looks. His work with the respected Soderbergh showed that he could act. Every guy is secretly jealous of him now. His next two projects are Tarantino's next movie and the Coen Brother's next movie. After that he will play every 90's kid's favorite X-Men, Gambit, in a spinoff X-Men movie. It all started with Magic Mike.
I'm not saying you should watch Magic Mike XXL. McConaughey and Soderbergh did not return for the sequel. What I am saying is you should not skip out on the first movie because you think it will make you look gay. It's a good movie, really.